Hello everyone, we are excited to tell you about the updates in version 0.2.1.
New context menu 🖍
We have reimplemented the context menu across the application. The desktop version of the app now uses a native operating system menu, making the look and feel consistent with what you are used to.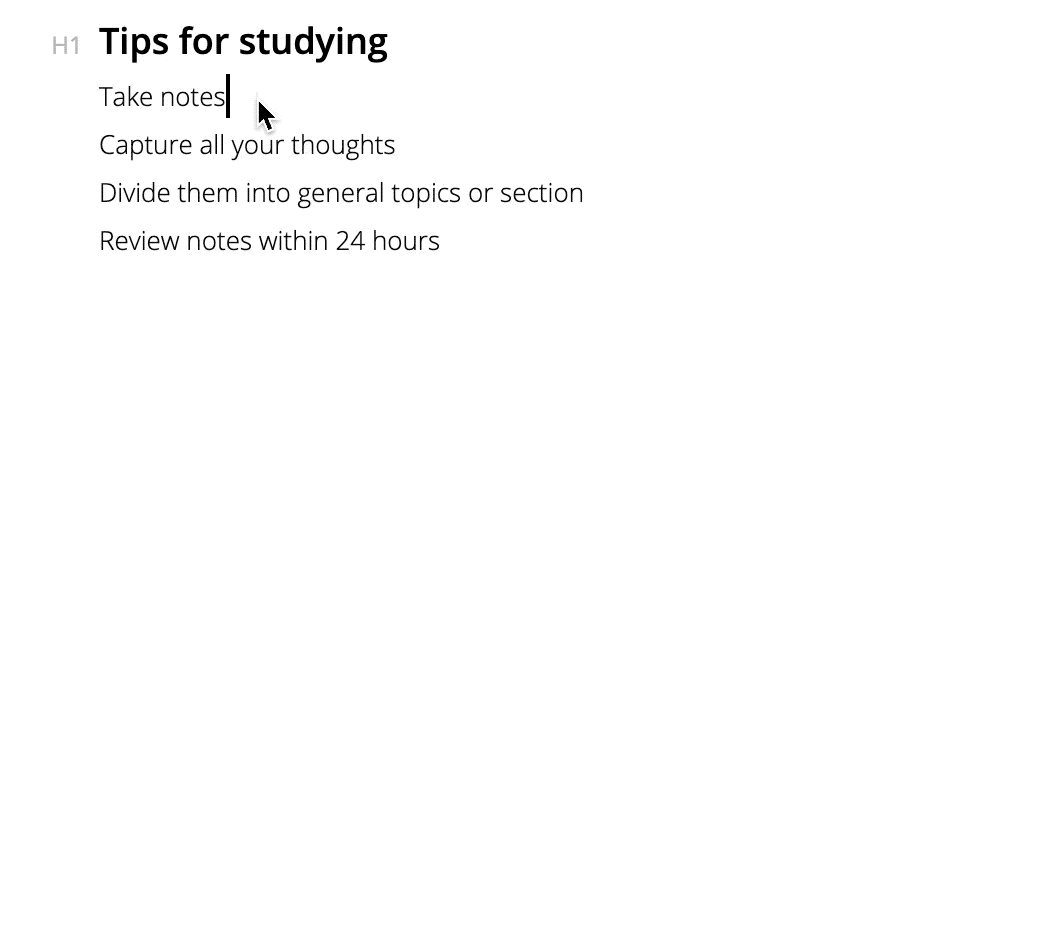 Drag & Drop is here 👆
Now you can easily drag & drop your documents to tags or trash.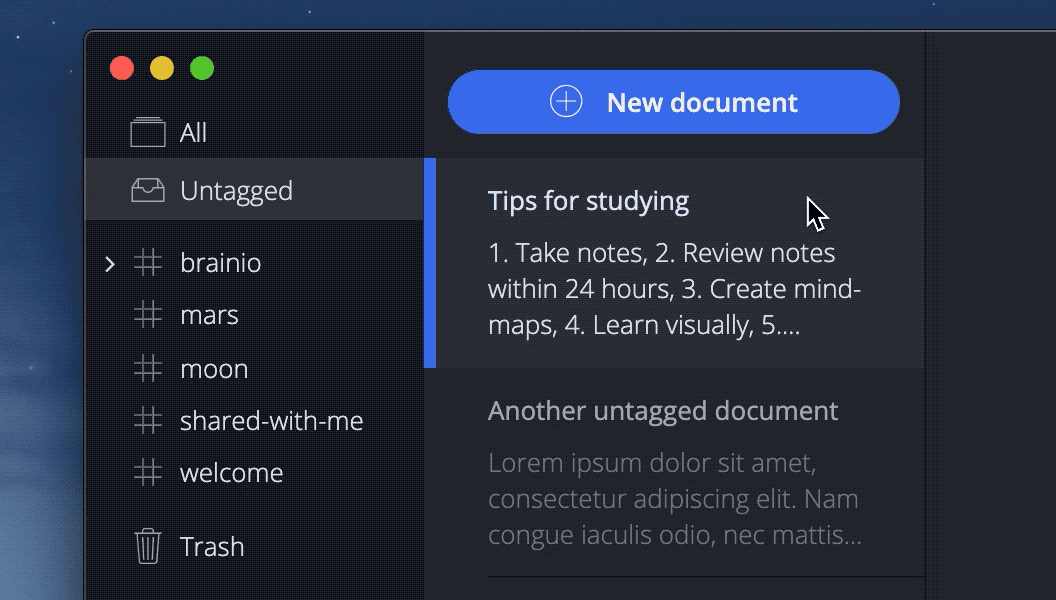 Untagged documents 🏷
We added the Untagged menu, so you can easily see documents that are not categorized.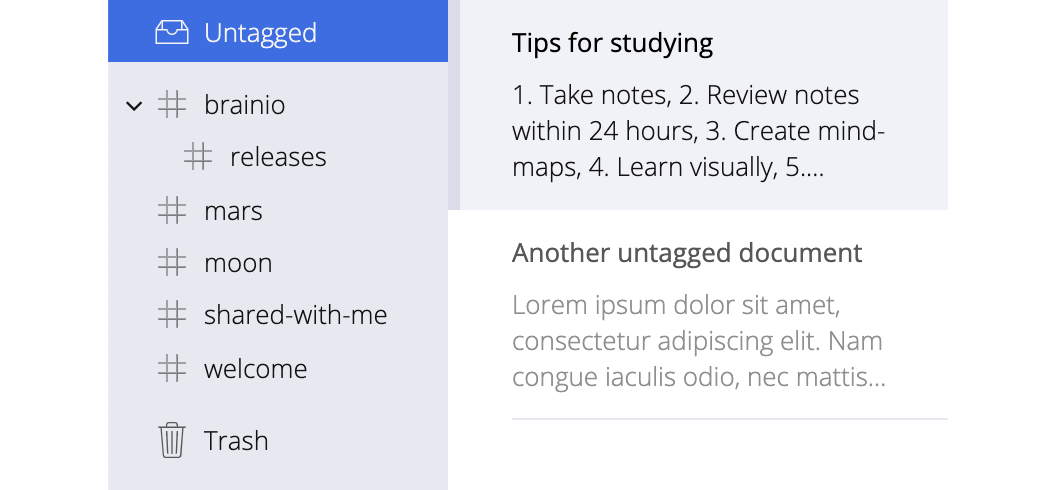 New document capabilities 🕹
There is a new context menu for documents (just right-click on any). New capabilities are to Copy document in Markdown format to your clipboard, Duplicate document or Open In New Window so you can work with multiple documents side by side. Give it a try!

New keyboard shortcuts ⌨️
We added multiple new shortcuts and improved some of the existing ones. You can check them all in Preferences -> Keyboard Shortcuts.
Bugfixes 🐛
Fix issue when selecting text in mindmap's text area causes panning
Fix issue when users collaborating on document stay visible even after closing the document
Fix issue with web context menu rendering outside of the visible area
Fix issue when right-click could cause drag & drop in mindmap editor
Fix issue with inserting and deleting in longer documents
Fix issue with collapsing, dragging and expanding nodes
That's it for today. Besides the updates above, we have also completely code refactored the mindmap editor, make sure to check it out! I'm looking forward to talking to you next time when we'll be introducing more UI and UX improvements!
See you again soon!
Ondrej